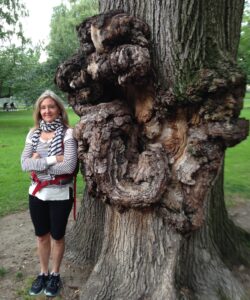 Lauren Kanzler, C.C.N. is a Tucson-based Board Certified Clinical Nutritionist in full-time private practice. Her Certification is from the IAACN – International and American Association of Clinical Nutritionists. She received her degree in Nutrition and Dietetics from the University of Arizona and has been practicing in the Tucson community for over 40 years.  Lauren is a mindfulness-based, "whole foods" nutritionist with a strong orientation in functional and complementary medicine. She enjoys teaching people about creating health and how to use food as medicine.  She designed the nutrition programming for Mirasol Eating Disorder Recovery Center, where she worked from 2000-2008. Prior to that, she designed the original nutrition curriculum at Miraval~Life in Balance where she worked for 5 years. She also worked for Canyon Ranch and provided services through the Tucson Jewish Community Center as the Wellness Director in the 90's.
Lauren has extensive experience in these areas:
Weight loss without dieting
Eating Disorders
Diabetes, Metabolic Syndrome, CVD & High Cholesterol
Gastro-Intestinal Disorders of all types, IBS, Crohn's, etc
Food allergies including Gluten Intolerance and Celiac
Immune System Support
Poly Cystic Ovarian Syndrome (PCOS)
Pediatric Nutrition
Lauren enjoys working with people of all ages and couples.  It is her passion to support her clients in cultivating high level health and well-being, and ultimate quality of life.
For information on private sessions, click here.